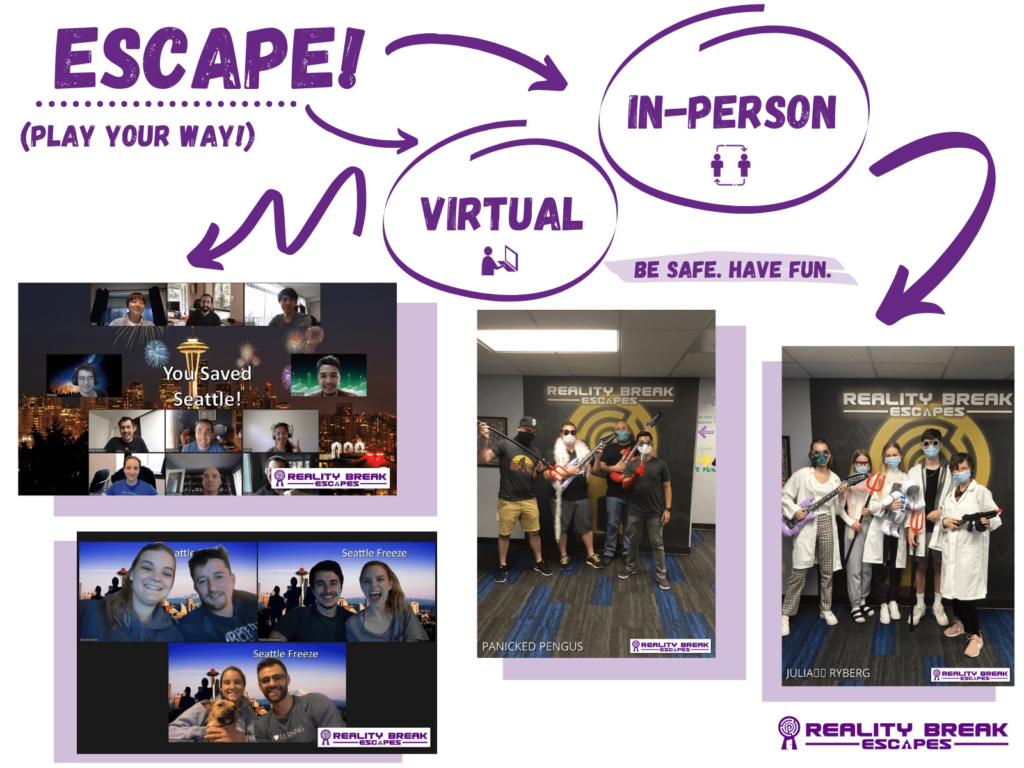 We are in the midst of summer! However, we are also in the middle of a global pandemic. COVID-19 is a serious health crisis that we are all grappling with. How do we stay safe? What can I do and what should I avoid? What are the latest CDC recommended guidelines? 
These questions and more are constantly swirling around our heads. We want to protect ourselves and our families. But we also want some sort of normalcy to our current lives -- and entertainment can help fill that role. Over the course of these past several months, more Americans have been staying inside waiting for clarity and safety guidelines regarding the novel coronavirus. But entertainment hasn't stopped, it just looks different. 
In a year-over-year comparison from March through April 2020, online entertainment sales have dramatically increased in lieu of many in-person entertainment activities. In the same time frame, American e-commerce has exploded in these areas: 
Books (295 percent increase) 
Sports & Outdoor games (122 percent increase) 
Toys, Games & Puzzles (119 percent increase) 
As Americans continue to fight COVID-19, they are also doing it while (safely) participating in different entertainment activities. It's just part of our human nature to crave a good puzzle or mystery to solve -- even in the most trying times. 
As the Seattle-metropolitan area gains a better handle on COVID-19, more aspects of daily life are able to return to normal with the right set of precautions in place. Most Seattle-area businesses have welcomed customers back into their stores and restaurants -- us being one of them! 
Our number one priority during this time is to help keep our customers, employees, and community healthy. That's why as we have re-opened our doors, we have changed how things operate… All in the name of safety. 
And we aren't the only ones! Our fellow Seattle Area Escape Rooms have been getting creative and are offering both in-person escape rooms and virtual experiences. Let's see what everyone has to offer:
Sandman Corporation:
A working interview: turning nightmares into dreams. Are you ready? Secure a position with Sandman Corp and make dreams come true!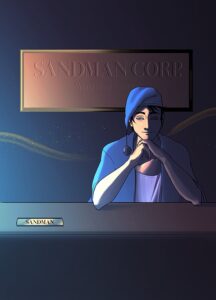 Save the magical world and close the portal to the underworld before evil destroys us all. Save the Sorcerer in time or be captured by demons!  Is the magic within you?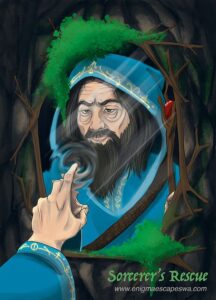 Play the The Officially licensed Evil Dead 2™ Live remote escape room, Voted best in the USA by Escape Authority from anywhere in the world.  
You have 70 minutes to return the evil dead to their realm and save your soul in the official Evil Dead 2™ Escape Room! Book today at Hourglass Escapes.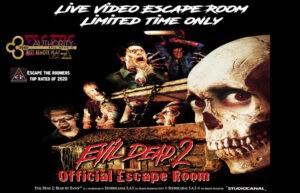 Legend tells of a coven within Seattle that gathers every decade to perform a spell and extend their mortality. They lure helpless travelers deep within the woods, as sacrifices for their black magic. You and your group of friends happen to be lost in the woods, just in time for this supposed ritual…but that's just a legend, right?
Our virtual room will be coming soon!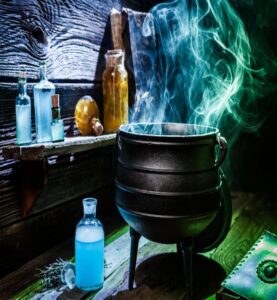 Things are finally looking up for your Marine Salvage crew, as a wealthy patron has provided you with a submarine and funding to follow his coordinates to the Lost City of Atlantis! You've never taken on a task like this, but the payoff is too great to refuse! Your objective is to find Atlantis, bring back the iconic relic, and return to port safely! You've been paid up front, so there's no real risk…right?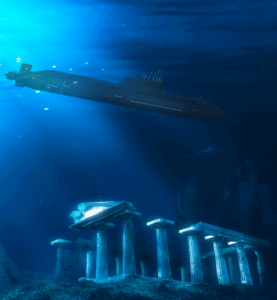 The Great Noximillian, world-renowned magician, is hiding more than just tricks up his sleeve. His past five assistants have mysteriously gone missing, each after their 13th performance with Noximillian. Now his latest assistant, Casey, has contacted you for help in uncovering the truth behind these disturbing disappearances.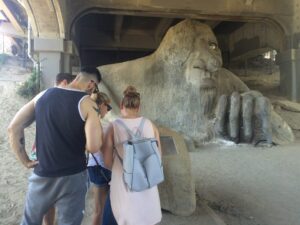 The Great Noximillian is looking for a new stage assistant for his magic show - could this be your big break? Prove yourself worthy by solving Nox's suite of puzzle challenges as you explore the curious Fremont neighborhood, and you might just learn a thing or two about the mysterious magician himself…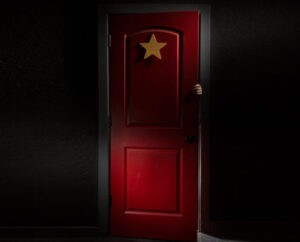 How We Are Making Escape Rooms Safe 
With the guidance of health experts, we have put in sanitary and social distancing measures that will best protect everyone during this time.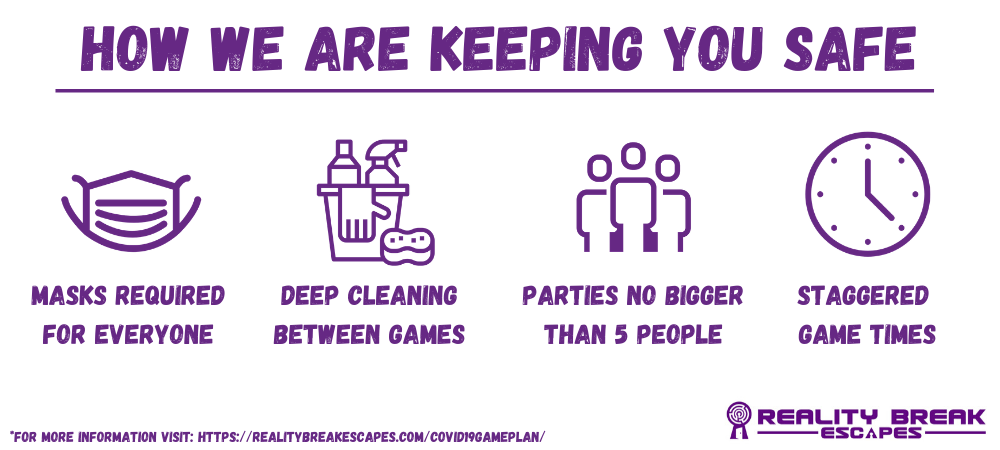 Here's what you can do: 
Wash hands or use hand sanitizer as you enter the space 
Waivers all completed online before arriving
One group in the lobby at a time
Wait in the car when you arrive, when your whole party has arrived, call us!  
What we are doing: 
Our employees will maintain a 6-foot distance from customers and still deliver the same excellent customer service experience we always have
We're wearing masks (with smiles beneath them!)
Thorough deep cleaning between each game
Electrostatic Sprayer on order
All games are now private bookings with a maximum of 5 players 
Not Ready to Come in Yet? Try Our Virtual Options! 
If you're still hesitant to return to public spaces, we totally get it. But that doesn't mean you have to miss out on the fun! We have developed virtual and print-out escape room challenges and puzzles for you! 
Our guided games are a 1-hour virtual escape room challenge hosted by one of our gamemasters here at Reality Break Escapes. Hop on a Zoom video meeting with your friends and family, and get your sense of adventure from the comfort of your own home. 
If you prefer a more traditional puzzle-solving experience, we have that too! We have created custom mystery packets that you can print at home. Sit on the couch with your team of detectives and search for clues to solve the big mystery. With different puzzle themes and difficulty levels, this is sure to be fun for your entire household. 
Learn more about our at-home escape room options here!
Book Your (Safe) Escape Room Experience Today!
Ready to book your next family outing or night in? Want more information about our offerings or safety measures? Contact us online or call to reserve a spot today: (425-577-6818)