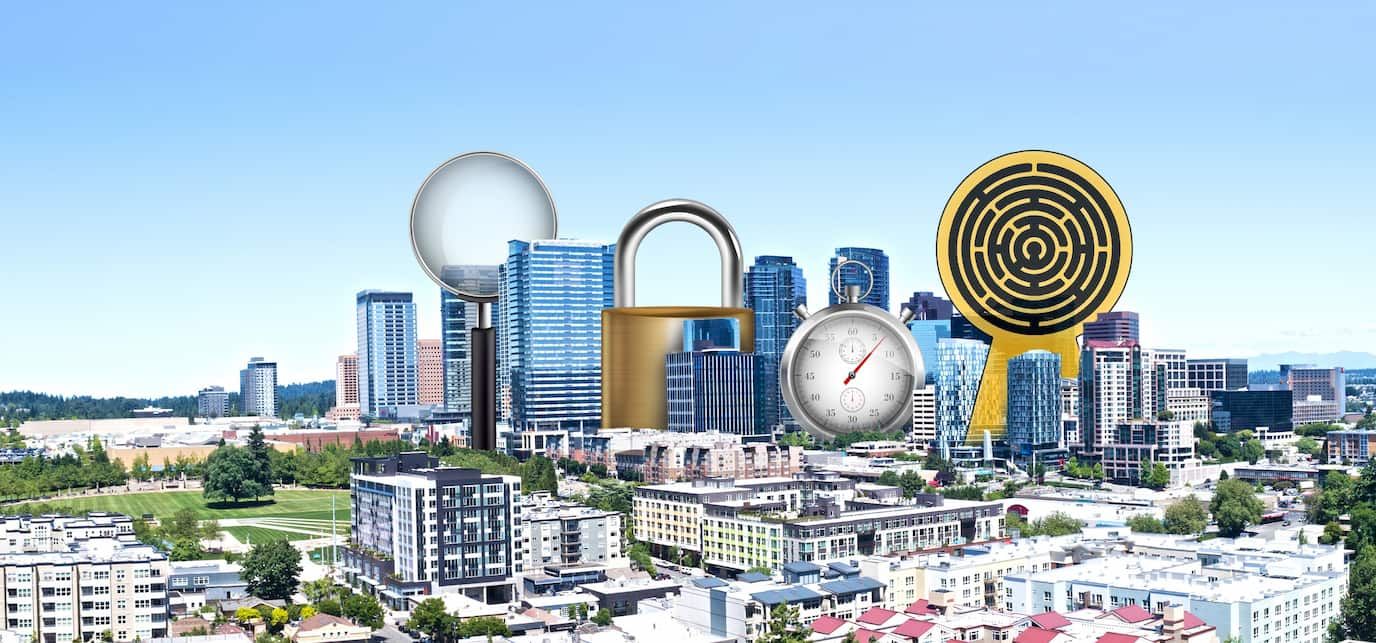 Alien Adventure
It's a perfectly ordinary day in Bellevue. Or so it seems...
Suddenly, you sense a presence in your mind that you haven't felt before. There is something important you must do, it says. Who or what is this, you wonder.
A family-friendly and self-guided hunt in downtown Bellevue, WA. Meet aliens and have an exciting space adventure!
Walking distance is a little over 1 mile. You might want to bring some way to record data; a phone app or a notepad would both be fine. The scavenger hunt starts and ends at Reality Break Escapes headquarters.
Walk of Wisdom: Mini Scavenger Hunt
Reality Break Escapes brings you Walk of Wisdom - A Mini-Scavenger Hunt Adventure
If you are heading to Downtown Bellevue and looking for outdoor family friendly fun then check out our new mini-scavenger hunt.
Sometimes we are so busy we forget to look closely at the subtle words of wisdom that are right in front of us
Can you follow the clues on this fun scavenger hunt? Riddles, puzzles and some words of wisdom along the way.
Head outside & explore this fun mini-adventure at the North end of Downtown Bellevue.
My team did a virtual escape room and it was tons of fun! The game master helped explain the rules and was there to answer any questions and provide any hints if need be. Everyone was super friendly and my team had a blast! Do to the limitations of being virtual we were more focused on the right clues instead of wondering around like we would normally do, but still the puzzles were challenging! Great team building event!
Trenton Van Dusseldorp
10/29/2021
I did one of these virtual escape games as a work event and loved it! I was so impressed it felt like I was actually in an escape room. Carlos was also a great game master 🙂 Highly recommend for more virtual events.
The team had a great time navigating the virtual escape room. The story was fun and whenever we got stuck our game host gave us a friendly nudge that helped keep everyone engaged. It was a great way to work together even though we weren't physically together!
The live escape room experience that you know and love from Reality Break Escapes is now available in the form of Scavenger Hunts! Explore downtown Bellevue with friends, family or co-workers and hunt for clues together to solve the mysteries. All scavenger hunts utilize the free app, Cluekeeper, and are perfect for all ages.