Seattle's Best Mobile Escapes & Custom Design
Not able to make it to our Bellevue location, but still want to enjoy the fun of an exciting escape room in the Seattle area? Mobile escape rooms are the answer! Reality Break Escapes is bringing this engaging experience to you.
Our on-site escape rooms are the perfect answer for birthday parties, corporate events, team building exercises; you name it! With the ability to fully customize an escape theme for your event, or choose from one of our multiple mobile escape room storylines, you're sure to have an entertaining time! As a leader in escape room development within the greater Seattle area, we are constantly crafting new room themes to challenge and enrich the user experience for our participants.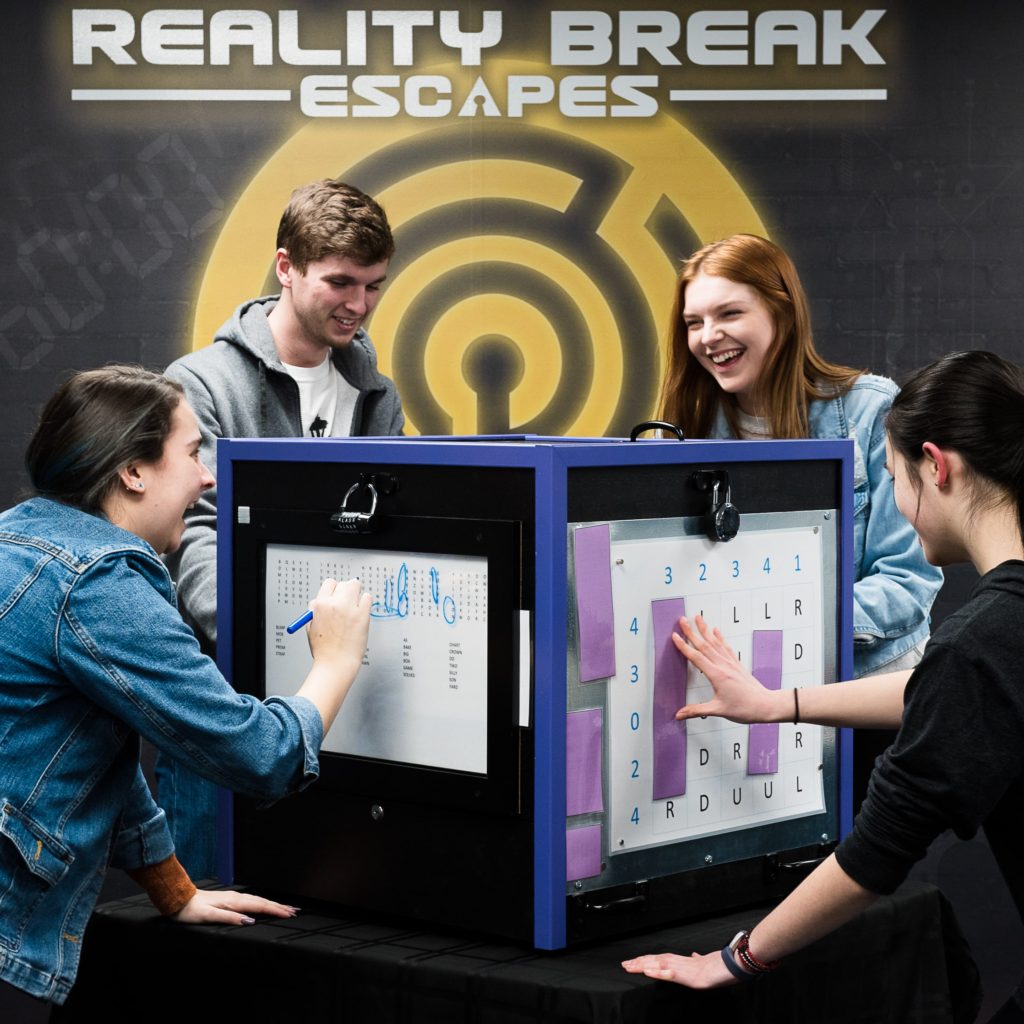 Two of our most recent customized mobile escape rooms included a Passover Escape and a Jerusalem Escape! Participants traveled through the ancient cities of the Middle East unlocking clues to unlock King David's Tomb. Also in the works are two new escape room storylines: Seattle Anti-Freeze and Return to Rule (Greek Mythology).
Our escape rooms come in a variety of difficulty levels and can be enjoyed from ages 8 to adulthood. Need to entertain a small group or a large party? These escape rooms are built for collaboration and problem solving for groups as small as 2, all the way to teams as big as 200!
Looking for something a little smaller scale? We've got that covered too! Our Mobile Escape Puzzle Box is the right fit for casual game nights or lively holiday parties. Four players approach the puzzle box and work to unlock the four different sides to uncover the mystery inside!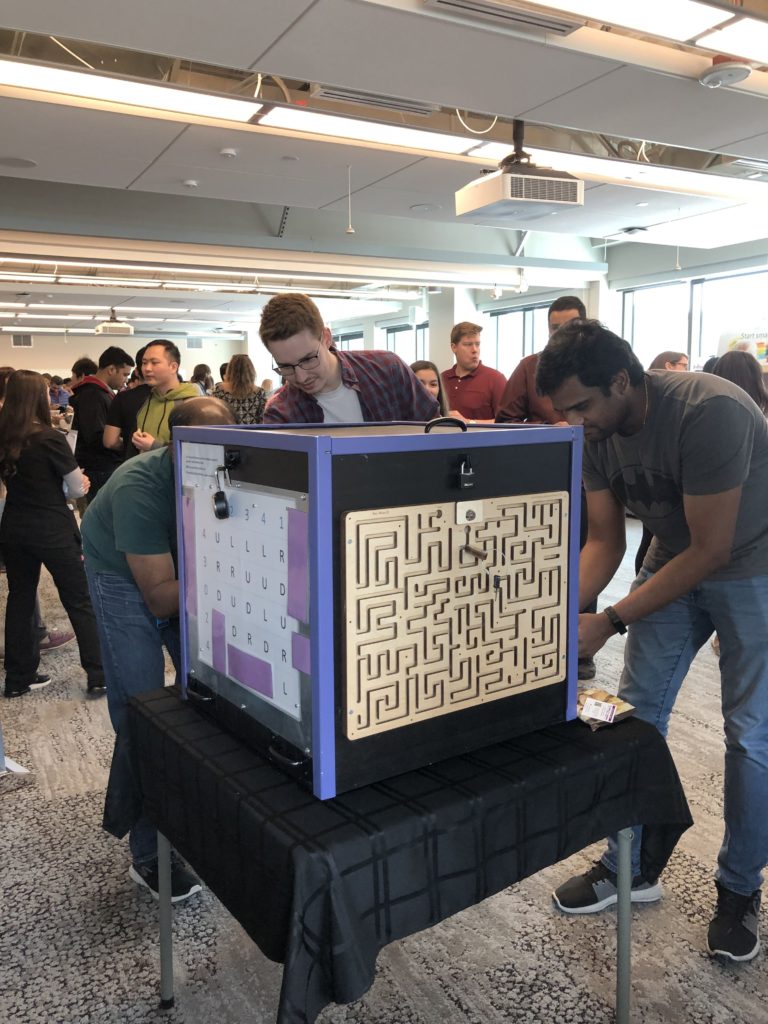 What are Current Packages Available?
Big Purple Box
$600 for 3 hours, $150 for additional hours
2 Game Masters onsite
Includes setup & clean-up
Seattle Freeze - Walk up puzzle mix - 3 puzzles
$400 for 2 hours, +$150 for additional hours,+$150 for additional puzzles
2 Game Masters onsite
Includes setup & clean-up
Examples
King St Station
Alki Beach
Savor Seattle Cookbook
Mixed fun interactive - Walk up play puzzles mix - 3 puzzles
$300 for 2 hours, +$125 for additional hours, + $150 for additional puzzles
1 Game Master onsite
Includes setup & clean-up
Examples
Archeological Dig
King St Station
Rome blocks
30/60 min Mobile Escape Game – up to 75 players at once - $4,920
Mobile escape game for 60 – 85 several options here (including the big mobile box & one group box themed mobile puzzle (Seattle, Pirate, Tiki etc…)
Mobile Escape Game only
Need to have 30 days advanced for this game
One game of 30-40 players at a time are recommended
Trip Charge for all mobile puzzles
$60 trip charge for all mobile puzzles
Optional Customization Add-ons for any options
For Customizations please allow 6 weeks advance notice
Big Mobile Puzzle box customization +$550
Bring the Escape Room to Your Front Door!
Do you live in the Seattle area? Spice up your next party or get together with a customized mobile escape room or puzzle box! Contact us about our room storylines, or about building your customized theme! We are here to bring the best experience to your doorstep.
Book Your Mobile Escape Experience!
Drop us a line today for a free quote!