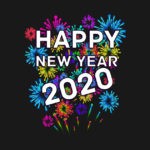 Come ring in 2020 with a fun interactive adventure for friends, families, teens and dates!
Escape from a wormhole, track down a 20s Mob Boss or sell your soul for Rock N Roll, right in the heart of Downtown Bellevue.
Schedule your game and join us for the ball drop in each time zone before or after your escape.
Last booking 10:15pm, book games prior to 9:45pm to see the ball drop in Eastern or Central Time Zones.
Advance bookings only.