There's a reason why Bellevue is called...Bellevue. It's a beautiful place to live, work and play, and we here at Reality Break Escapes want to help you explore it. That's why we created our very own Scavenger Hunts to bring the heart and soul of our escape rooms to the great outdoors and help get you back into the downtown we love so much. 
Our self-guided scavenger hunts take you on an outdoor walking adventure filled with clues, riddles, mysteries and wonder! If you already love the thrill of a good escape room, then you're sure to enjoy these hunts. Or even if you've never tried an escape room but are just looking for a fun way to get outside and spend time with family and friends, then we've got the experience for you. 
Downtown Bellevue Scavenger Hunts
Choose from either our full, mile long scavenger hunt or our mini-adventure (with more to come) and start exploring the city you know and love. See Bellevue from new angles and discover new quirks, oddities and mysteries while staying engaged and entertained. Our hunts are designed to be family friendly and are sure to liven up your afternoon. Don't waste anymore of your summer staying indoors - get outside and enjoy!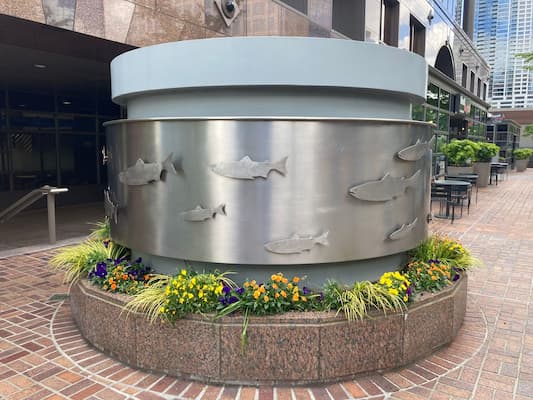 How Does It Work?
The only thing you'll need to bring is yourself and a smartphone. Download the Cluekeeper app on iOS or Android, sign up and receive game keys for yourself and your crew and start hunting! Our Alien Adventure game starts and ends at Reality Break Escapes headquarters and takes you just over a mile throughout downtown Bellevue. If you're looking for something shorter, try our mini scavenger hunt, Walk of Wisdom, at the north end of downtown Bellevue. Follow clues, solve riddles and puzzles, and stop by Reality Break Escapes when you're done to share your adventure. Perfect for all ages, our scavenger hunts are the ideal setting for a family outing, downtown adventure with friends, or event for your company or co-workers. 
Want to turn this into a full team-building event? Contact our event specialists today and we'll give you information about our event space and workshops to make your event even more special!