Hey everyone, did you hear about this local development?
BREAKING NEWS! NEW ESCAPE ROOM MERGER PLOT REVEALED!
On Monday, local news sources spotted owners Brenda Luper of Reality Break Escapes and Kristine Atri of The Escape Artist while finalizing their negotiations on a new Mega Escape Room merger!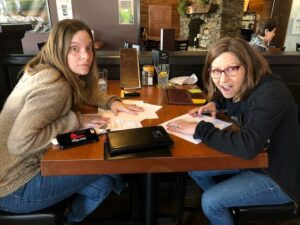 Once caught, the owners revealed that they have been spending the last 5 years developing the "East Meets West" Escape Room at a previously undisclosed location in Downtown Seattle! Due to open in the Spring of 2020, these two Escape Room companies will come together and create 12 new rooms, as well as an escape into a bar!
This merger, made possible by a high seven figure capital investment by a group of both foreign and domestic venture capitalists is promising to be one of the most technologically advanced and immersive escape room experiences in the world!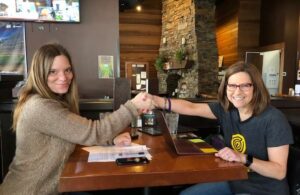 The owners of East Meets West said they wanted people to really feel like they were inside the adventures that are created for them. "We even have functional water features where participants may choose to dive into depending on the story path they choose for themselves."
"The one thing we wanted most was to create an unforgettable experience for participants," stated Kristine Atri, current owner of The Escape Artist. "We even got permission from the city of Seattle to use some of the service tunnels from the Alaskan Way Viaduct Replacement Tunnel for a sprawling catacombs system as part of one of the more advanced games we have designed".
"We have spared no expense to push the limits of Escape Rooms, not only in the Pacific Northwest, but also the world!" Brenda Luper told us. "Don't be fooled into thinking that this is just another escape room, when we open next April!"
..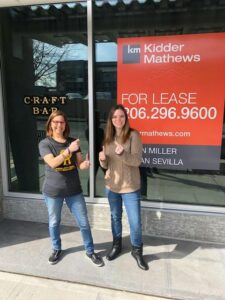 .
.
.
Happy April Fools Day everyone!!!! 
— with Krissy Atri and Brenda Luper.