Take A Break From Reality...
In July of 2016 our family had our first escape room experience.  It was so much fun we became hooked and eventually decided we wanted to bring this fun experience to locals, visitors and work teams right here in Downtown Bellevue.  On June 8th, 2018, Reality Break Escapes had its grand opening. 
Why Bellevue? When we moved to Bellevue, we loved that there was so much to do in town and wanted to add another exciting option to #PlayINBellevue for entertainment and group activities.
We wanted to offer something different, local and engaging.  So we opened with three unique themed rooms: Lucky Duck Speakeasy, Cypherspace and Seattle Rocks!  Our unique themes take you back in time to diffuse a bomb left by the mob, send you to the future to retrieve a data probe from a wormhole or take place right now in the Seattle music scene to save your soul...You will race against the clock, piece together the clues, work as a team, pool your knowledge and findings to escape from reality.
Since 2018, we have added so much more! A new location, RBE Team Events in North Bellevue, Virtual Escapes, Scavenger Hunts, Portable Escapes and more to come. And it's all thanks to our fans and the people of Bellevue!
Seattle's Team Building Experts
RBE & RBE Team Events is your home for Corporate Team Building and Events! With both in-person and virtual offerings, our dedicated event specialists can coordinate your company's team building activities and make sure all you need to do is show up wearing your thinking cap!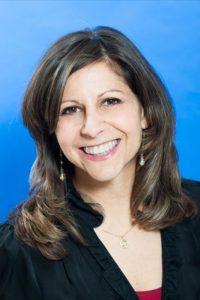 Brenda Luper is excited to bring her skills as an event & project manager to this fun environment. As an Escape Room enthusiast, Brenda could not have been more thrilled to open downtown Bellevue's first escape room in 2018, starting with 3 rooms and now expanding to a second location complete with event space and a whole team of game masters and event specialists!